House designed by Larisa Brodsky Architect Inc., St.Catharines.
Article by Ian Ellingham originally appeared in Perspectives magazine, Spring 2007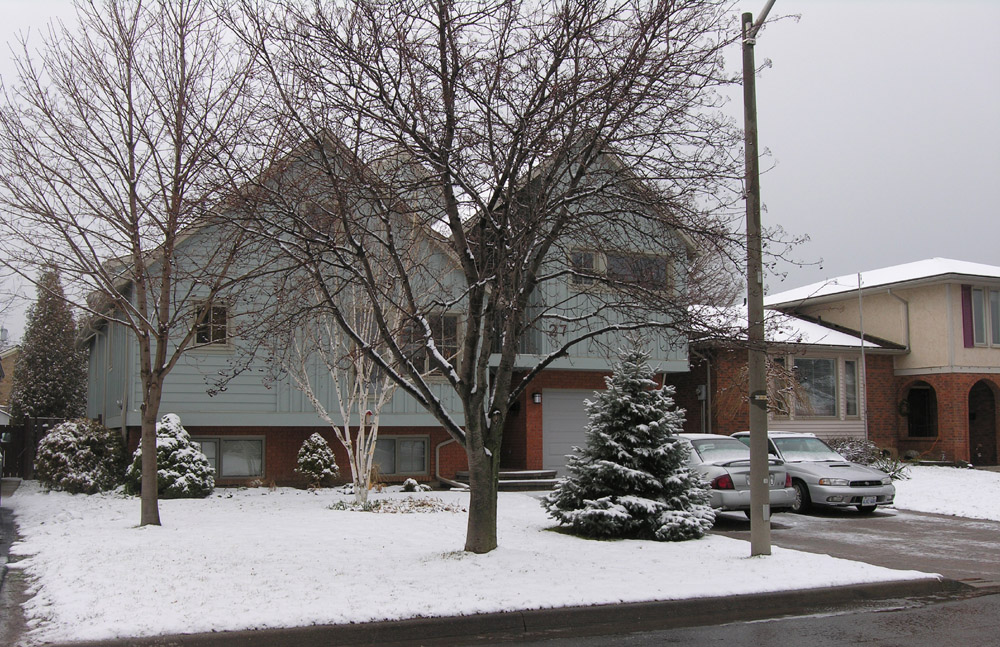 Surely some of the greatest questions about the urban environment concern the future of the suburbs. Will they be able to adapt to increasing energy costs and changing consumer expectations? What will our post-war suburbs look like in fifty or one hundred years' time? Larisa Brodsky, principal of Larisa Brodsky Architect Inc., and her engineer husband Boris, had bought a typical 1970s split-level of about 1,150 square feet in 1989. Now they faced not unusual circumstances: the children had left, and the house needed attention, particularly the vinyl windows, bits and pieces of which were falling off, and could not be replaced. Many people in theses circumstances decide to move, but the location had many attractions. The area had matured, with trees and neighbours of varying ages. Years of attention to the garden was finally paying off. Moreover, the house was a couple of minutes walk from the parks on the St.Catharines lakeshore, and a few more minutes from the Welland canal cyclepaths. Ultimately, these factors outweighed the attractions of new condominiums, and they decided to rebuild.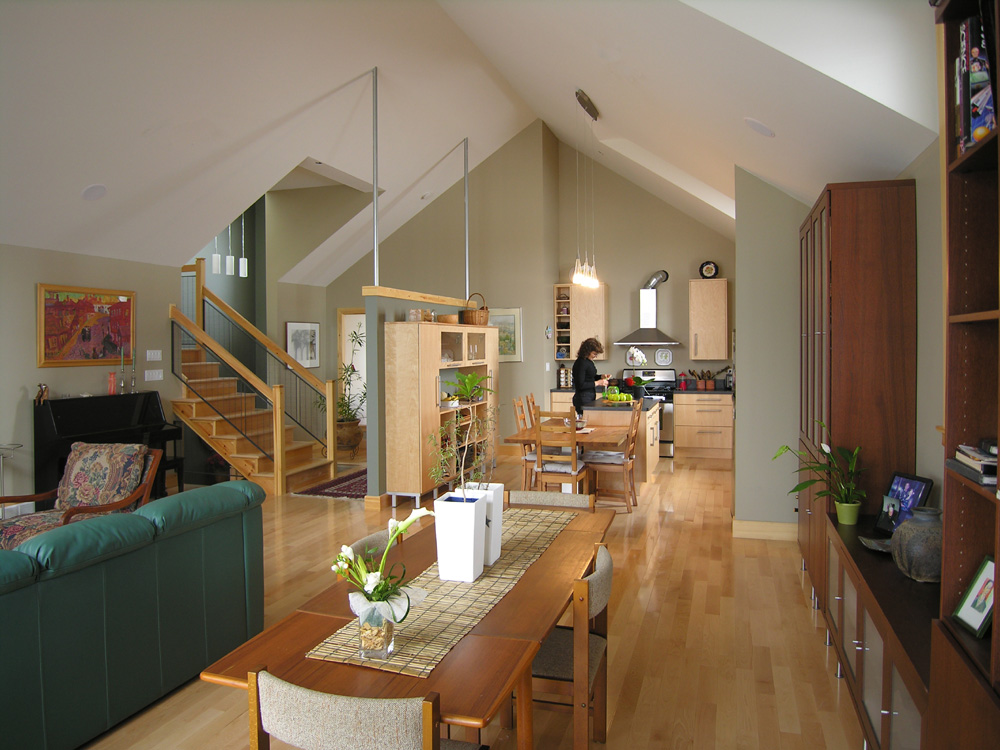 Although permission to build the full width of the existing attached garage had to be obtained, planning matters were fairly easy - the suburb was rather curiously zoned 'holding' - perhaps reflecting suburban uncertainty. Larisa offers her thoughts on the design approach. "The neighbourhood needed change. New generations were replacing old, with new housing expectations. Yet it did not seem necessary to tear everything down to get change." Such philosophical thoughtfulness pervades the entire house and the process behind it - everything is done for a reason.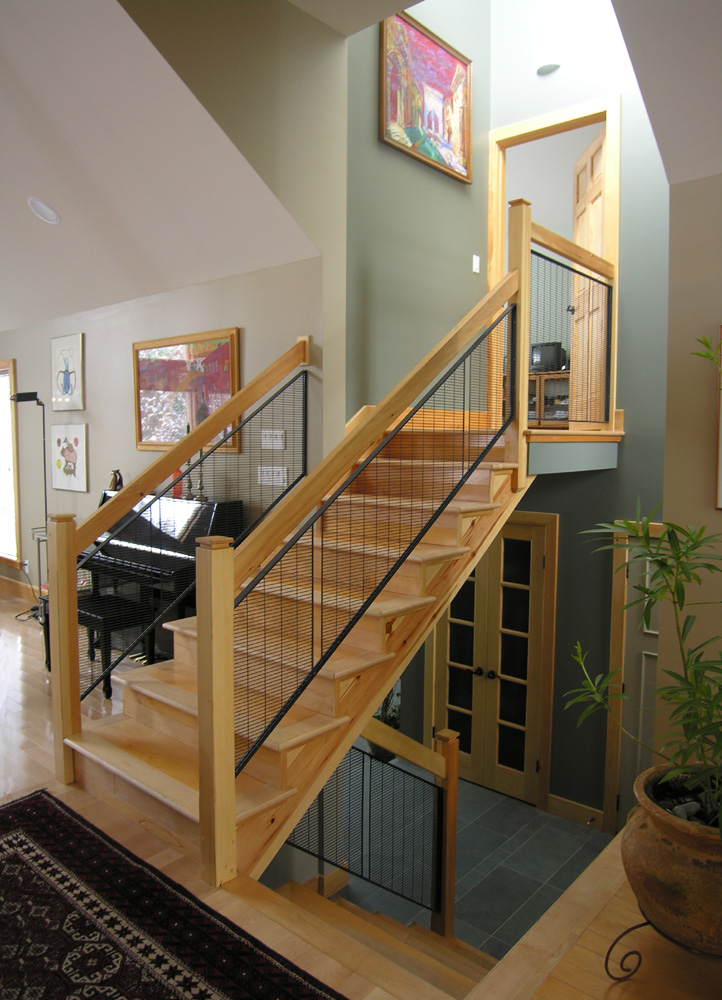 The reconstruction activities involved adding a storey over the garage, to accommodate a new master bedroom, en-suite bathroom and large day-lit closets. She points out that most suburban closets rely on artificial lighting, which often will not reveal the true nature of ones clothing selection - you find out when you are outside and already late. Larisa explains that the house in its earlier life had three poky bedrooms. Now it has two large bedrooms and an office area which can be turned into a third bedroom - but this time the house has a sense of spaciousness, rather than being a collection of small spaces. Larisa followed the design approach expounded in the arts and crafts period - that you get better results when you enlarge a cottage than try to reproduce Versailles on a suburban lot, but the model was different: "Once I decided it was a condominium it was easy." Larisa also wonders why we still build houses with the main rooms facing the street. The main rooms now face west to its modest-sized garden - rendered private by those mature evergreens. Of course, you can find the expected features of an architects own house: lots of wood, a general concern about energy-efficiency, and lighting - both natural and artificial. And yes, although "completed" last year, there are those bits and pieces not quite finished - although typically such things are tidied up just before the architect-owner decides to sell the house.
by Ian Ellingham, Originally appeared in Perspectives magazine, Spring 2007
Link to information on Larisa Brodsky, Architects, Inc.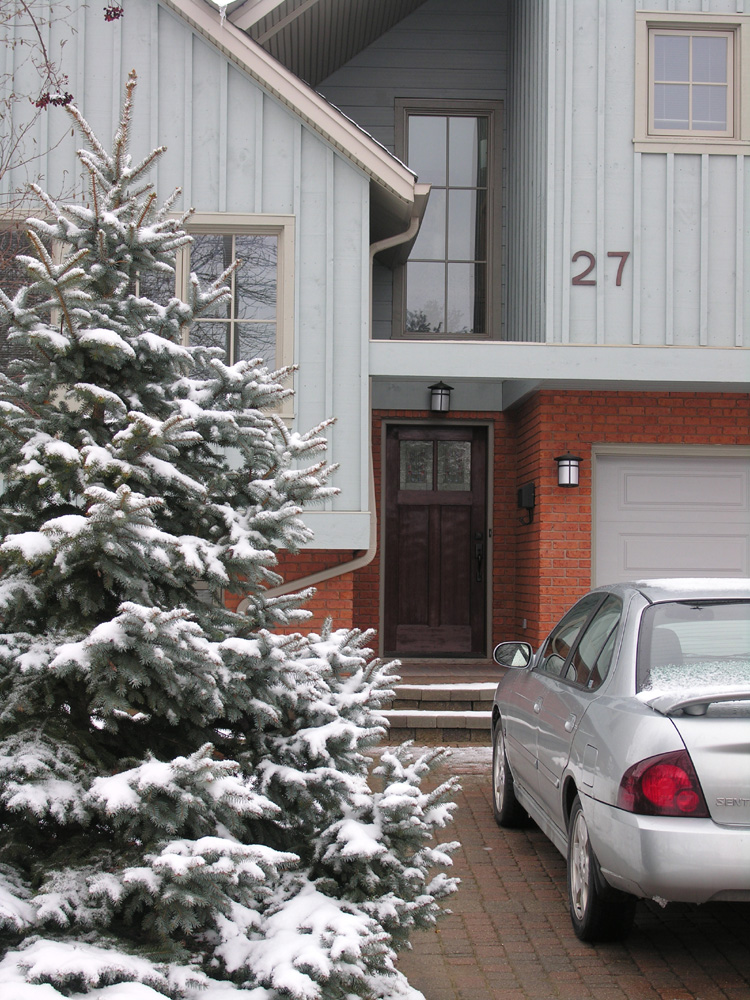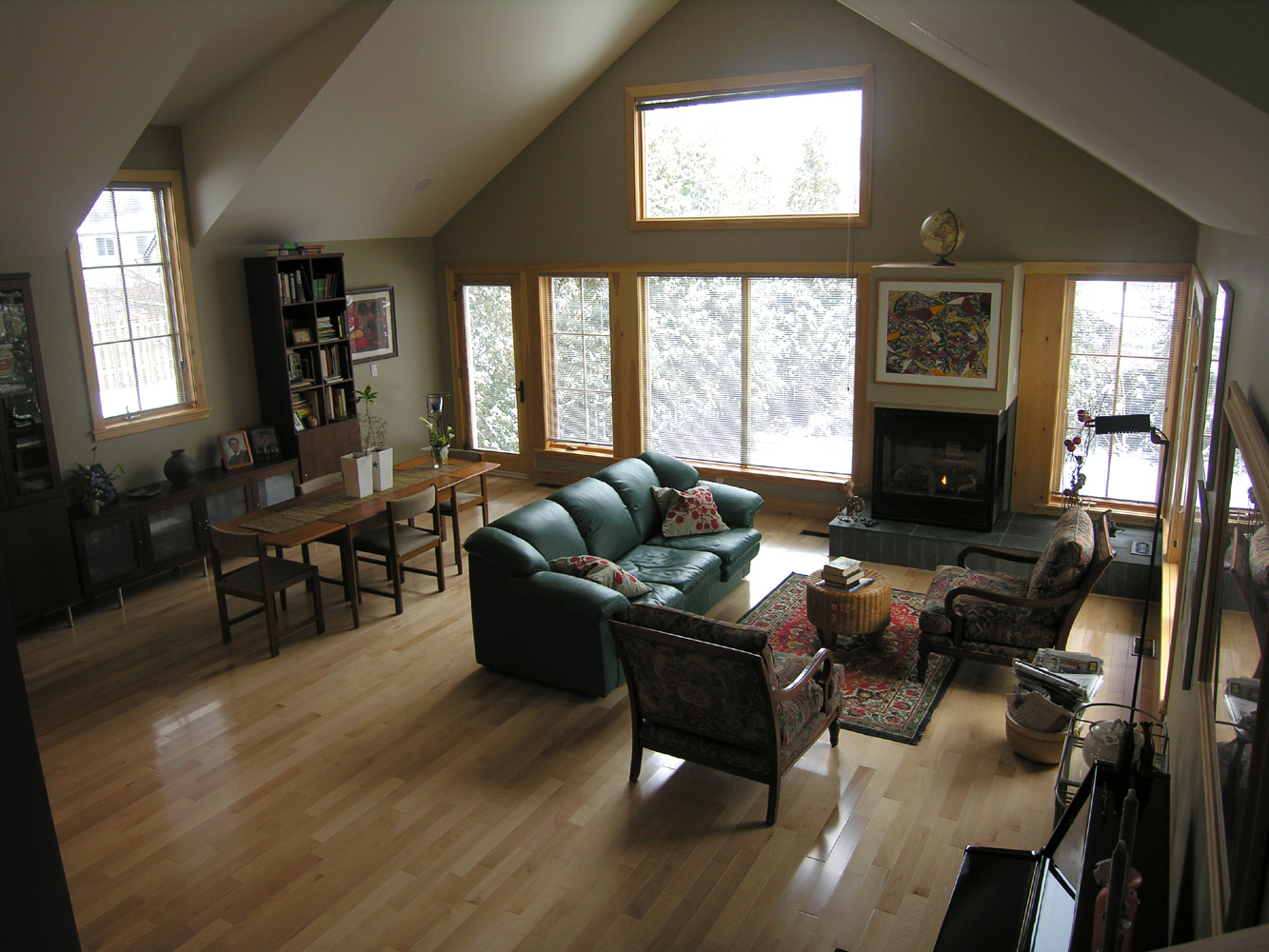 1
comment