WOLFORD CHAPEL, HONITON, DEVONSHIRE, ENGLAND
What is an Ontario Place? This back page has featured lake adventures, neighbourhoods, buildings that have survived for generations, relatively new buildings, and those facing imminent destruction. Yet they all have one common thread that connects them as memorable environments. They all help to define us as the people of Ontario. After all, what would we be without environments to record, remind and define? A faceless generic humankind, devoid of context, history or meaning seems to be an unattractive possibility.
The visitor to the Wolford Chapel is assured that this curious building is indeed an Ontario Place - a familiar Ontario historical plaque labels it so, and notes that it is owned by the people of Ontario through the Ontario Heritage Foundation, even though it is not in Ontario.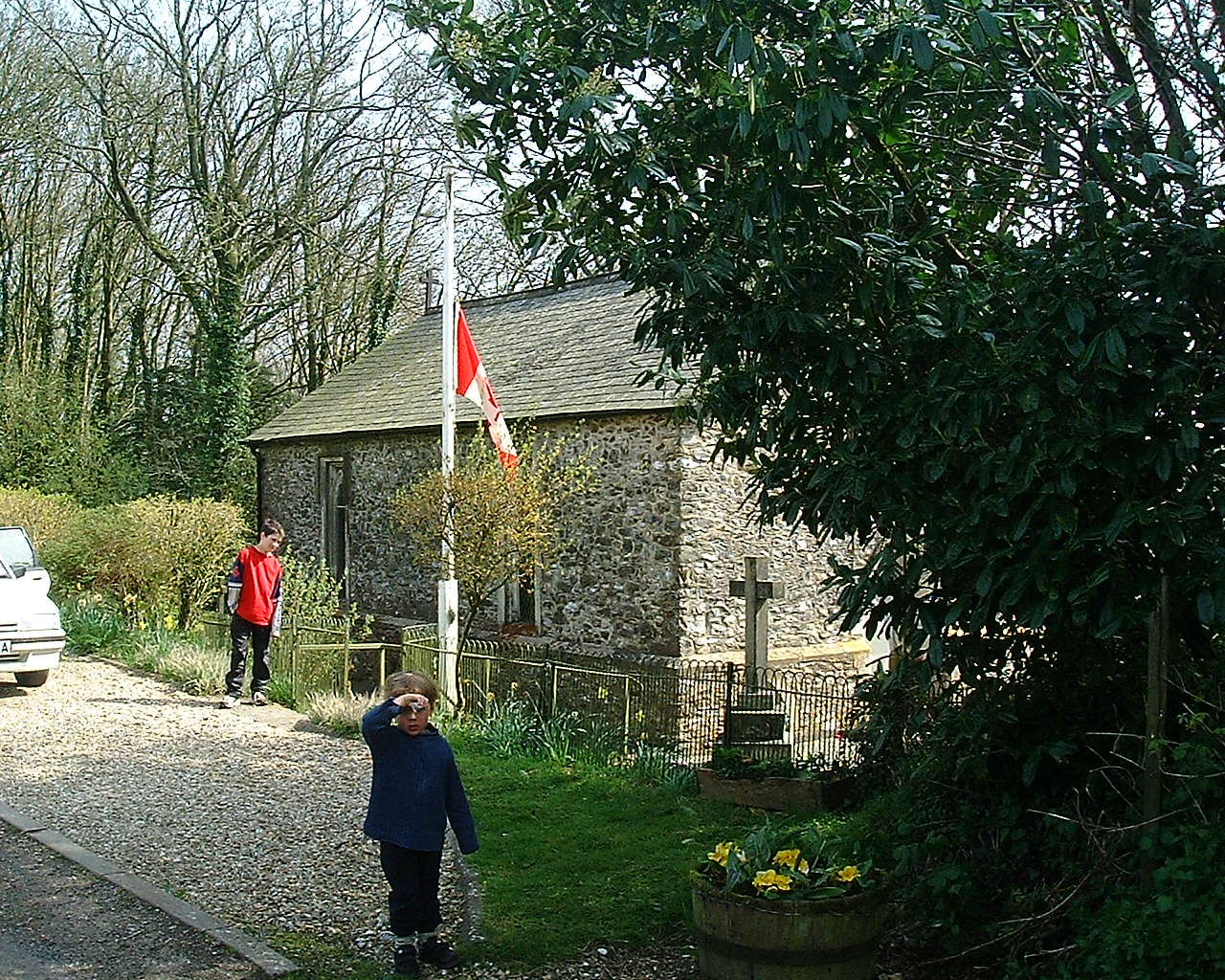 Wolford Chapel is located near Exeter, in south-west England, on what was once the estate of John Graves Simcoe, the first governor of Upper Canada. Simcoe was buried there in October 1806, and walking around the building one can find the graves of five of his eleven children.
The visitor to this remarkable Ontario Place experiences a time paradox. On one hand, the building feels incredibly ancient, dating from 1802, a time when the framework for today's Ontario was just being established. Simcoe was Lieutenant-Governor at a time when most of Ontario was still an unmapped wilderness and Toronto's northern limit was marked by King Street. Little is left from that early period in Toronto's history, so something like this is to be treasured. Yet, in a European context, the chapel is almost new. It is certainly not remarkable because of its age. On the same day, the tourist will probably visit nearby buildings seven or eight hundred years older, perhaps including Exeter Cathedral, in which a monument to Simcoe can be found.
In some ways Wolford Chapel is an unexceptional building, not much bigger than a living room in one of the monster houses in suburban Toronto. Its interior is not an architectural splendour, but a comfortable, romantic assemblage of bits and pieces, some collected from older buildings, and some quite new. Architecture can be fleeting: in the 1840s Simcoe's wife and daughters replaced the simple original interior with a more Victorian ideal. Set at the end of a leafy lane, Wolford Chapel invites contemplation in its cool intimacy and quiet pastoral setting. It seems to invite one to reflect on Ontario's origins, the people who helped to define it, and one's own role in Ontario.
Simcoe's four years in Upper Canada defined many of the characteristics of modern Ontario, and his brief stay is still remembered, yet in the English context, he was just another colonial civil servant. In cathedrals throughout England, there are memorials to many such people. Simcoe was not a larger-than-life hero, but someone who made an enduring mark on all of us by simply applying himself to his job, and to his role as a husband and father. Perhaps that is the message the visitor may find revealed at this curious Ontario Place.
by Ian Ellingham, PhD, FRAIC - Originally published in OAA Perspectives, Winter 2003, Vol.11, No.4.
0
comments