Virtually every town in Ontario has one - a memorial to commemorate
those most horrific years of slaughter. Even though we often walk by them without remark, some strange aura seems to surround them. The incised words may always haunt us: Ypres, Arras, The Somme, Passchendaele, Cambrai, Vimy - so many battles, so many dead.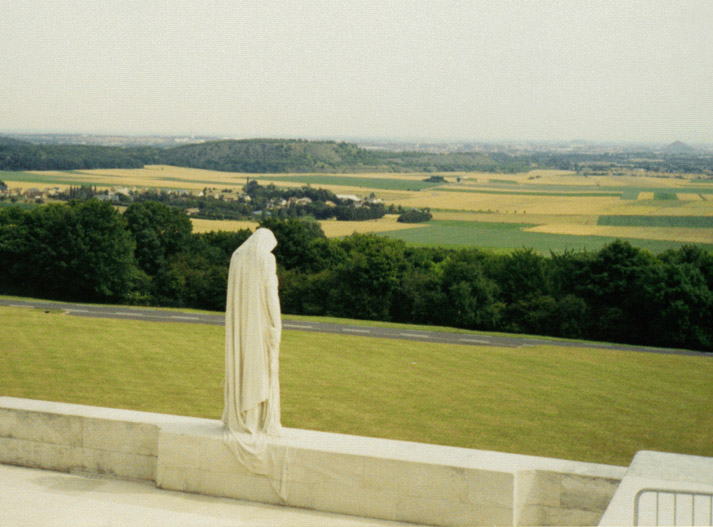 Through the 1920s architects and other designers would have been busy creating these enduring memorials - and royalty and other notables opening them. The St.Catharines cenotaph around the corner from our house was dedicated on August 7th, 1927 by Edward the Prince of Wales, accompanied by his brother Prince George. Prime Ministers Mackenzie King and Stanley Baldwin, and Ontario Premier Howard Ferguson, were there too, but elected to watch from their cars. After ten minutes this august company left. According to the local newspaper and historians, the controversy was not the cursory nature of the visit, but the attire of Prince Edward - he wore what the newspaper termed "an unconventional lounge suit".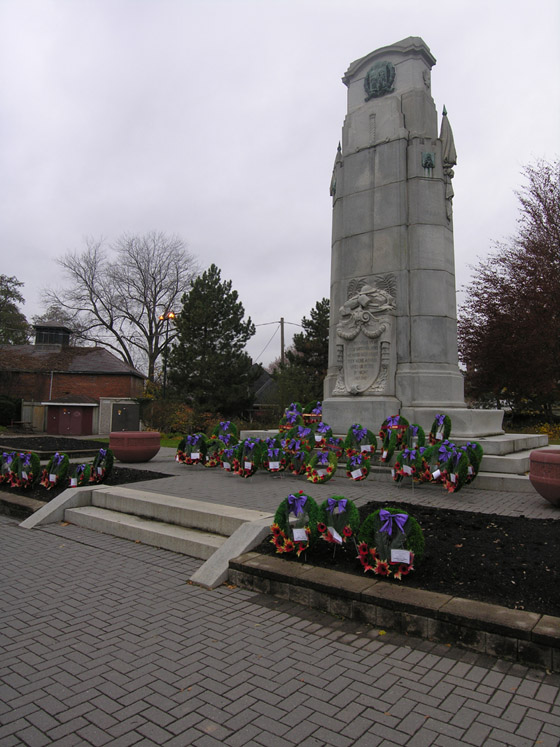 In spite of this curious start, probably repeated at numerous dedications, it seems now that as every year goes by, Remembrance Day ceremonies become better attended - ever fewer old veterans, but more families and children. This year it seemed everyone in our neighbourhood was there. There was a pervading sense of doom, that it is happening again - the local military chaplain has already made some of those most unwelcome visits to local families, and somewhere the stone cutters are preparing their tools for more names, and another battlefield - Afghanistan.
Of course, our most spectacular war memorial was built far away at Vimy Ridge. There the monument's figures brood over the battlefields, mourning those who died there. While the thousands of names of the lost inscribed on Vimy are overwhelming, sometime go and look at the war memorial in a small town - it is hard to image even being able to find that many young men in those communities. Consider all the young lives squandered.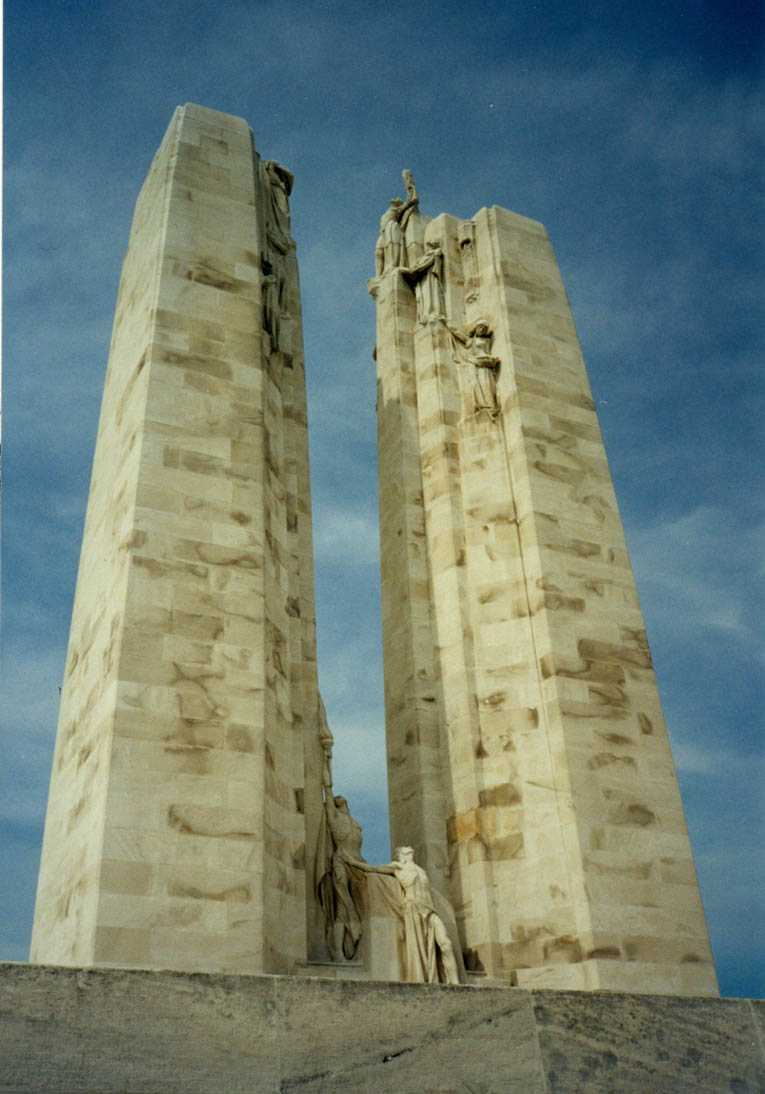 Remembering is complex - and should be. One hopes it is not the memory of triumph, or of exciting times. We must remember the Great War was a major influence on the development of Canada and presumably the way Canadians think. Is this why so many Canadians regard the motives for war with suspicion, and our leaders with cynicism?
We know the names of the designers of many monuments, while others were the result of design-build packages. Nevertheless, they collectively show the potential of design to stir up emotion, and perhaps to change the way we think. Spend a few moments of contemplation at a memorial, remembering the incised places of slaughter, and give a few thoughts to those who have since come to Ontario fleeing bloodshed in other places, and you might start to sense the ultimate potential of design to stir emotion.
This article was first published in OAA Perspectives, the Journal of the Ontario Association of Architects in Winter 2006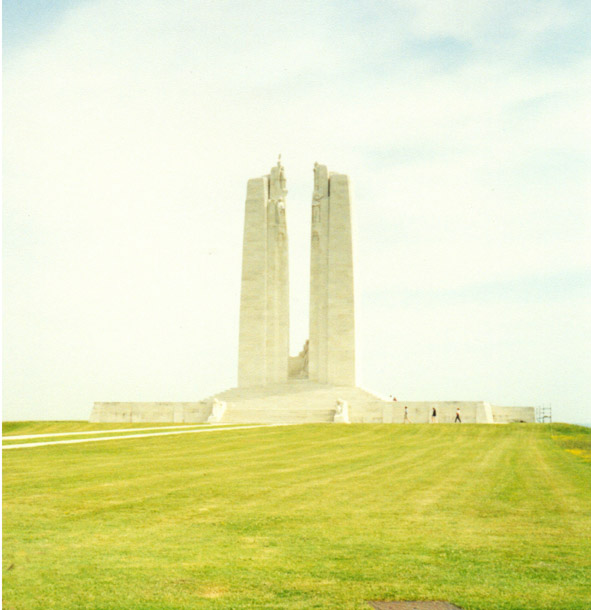 0
comments