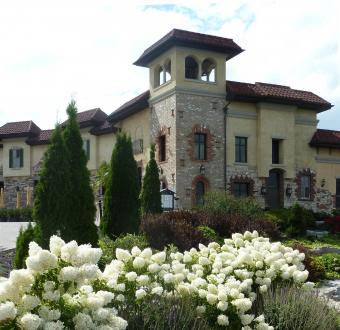 NIAGARA FALLS RISES - ENTERTAINMENT ARCHITECTURE IN A TOURIST MECCA
By John Raimondo, B.A. M.A.
This article originally appeared in OAA Perspectives, The Journal of the Ontario Association of Architects, Vol.24, No.3, Fall 2016. The issue was entitled 'The Architecture of Entertainment'.
Take a look around the Niagara area and you will see an area that is rebounding. A soaring real estate market and new developments all over its 12 municipalities indicate an unprecedented growth. May 24 weekend being the beginning of the Canadian tourism season, Niagara has already hit record highs and tourist operators report a business increase of 30 percent from last year(1). If you are looking for a house in Niagara, the market is hot. The average residential sale price in April was $303,805, 8.8 per cent higher than April 2015(2). It is a good time to live in or to visit Niagara.
There is always ample entertainment in the Niagara area to meet the needs of its visitors. However, the entertainment offerings are not static, which helps to explain the area's enduring success as a tourist destination. The architectural landscape of Niagara is constantly evolving as well. In the past few years alone, we have seen buildings fall into disarray, some have disappeared, and many new ones have been constructed. Recently, Niagara entertainment architecture has been experiencing a renaissance that continues to transform the landscape of Niagara Falls and the surrounding area.
Clifton Hill, the place of fun by the Falls, is a hub of entertainment that, over the years, has kept up with changing consumer trends. Few of the recent additions existed around fifteen years ago. One notable addition was the 175-foot Niagara SkyWheel, opened in June 2006, to provide visitors with spectacular views of the Falls. Another is the Ripley's Believe It or Not! Museum, opened in 2005, and most famously designed as an Empire State Building on its side. The major challenge of tourist operators on Clifton Hill is staying relevant and engaging consumers. The hill's stagnant entertainment has undergone a major overhaul this year, with Ripley's and the neighbouring Kelsey's restaurant having recently undergone a major renovation. Both re-opened in May of this year.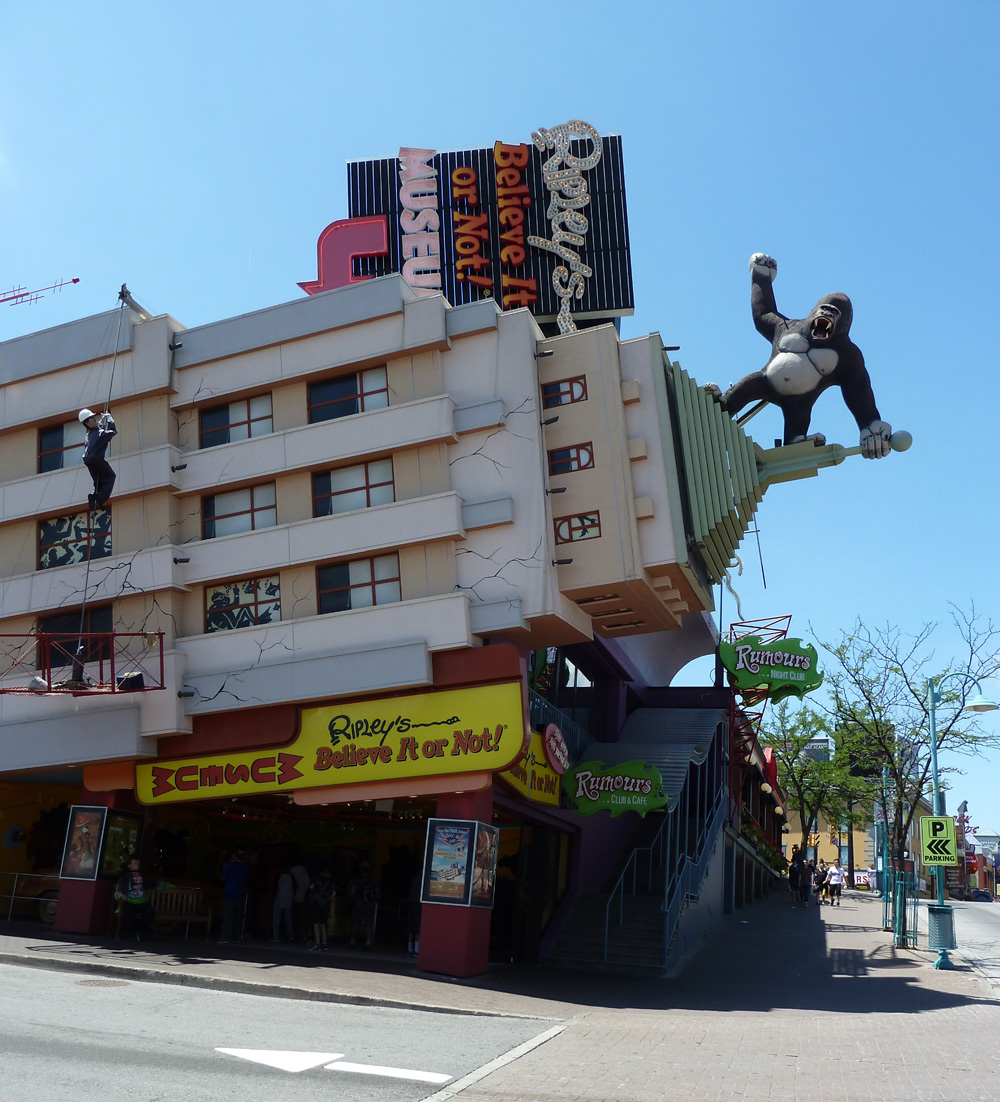 If you have traveled to Niagara Falls and visited Clifton Hill in recent weeks you will have noticed a completely new look for the south side of the street. This is just the beginning of new makeover that is underway by HOCO Limited that includes a recently completed 700-vehicle parking lot, a brand new go-kart coaster attraction and other attractions that will be built next year. Overall, these new changes will attract more people from Toronto and the United States who seek new entertainment options.
These are only a few of the architectural changes that have marked the landscape of Clifton Hill over its long history. It is uncommon to find a visitor today who knows the history of the area on the corner of Clifton Hill and River Road, the present site of the Oakes Garden Theatre. In another lifetime, two hotels graced this property. The Clifton Hotels as they were called, were considered to have been the grandest hotels that have ever existed in Niagara Falls(3). Guests at the Clifton Hotels often included many of the day's rich and famous. The First Clifton Hotel was built in 1833, as a 60-room hotel, but with a subsequent addition the total was increased to 150 rooms. The First Clifton Hotel is remembered as the location of a futile peace conference to end the U.S. Civil War in 1864. It would later burn to the ground in an enormous fire in June 1898. It was not until 1905 that plans were drawn up to build a Second Clifton Hotel at the same location. This Second Clifton Hotel boasted 270 rooms, with newer amenities, elegant parlours, and a magnificent ballroom capable of seating 600 people. It was the most important hotel in Niagara, entertaining guests such as King George V and Queen Mary (Prince and Princess of Wales at the time). Its magnificence would last until 1932 when it too would be devastated by a blaze that would leave only the outer stone walls.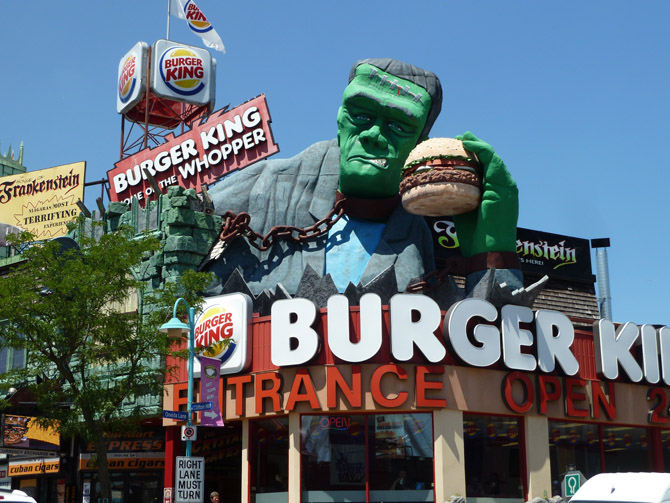 Today, the site of the two Clifton Hotels is the property of the Niagara Parks Commission. You will know the land as the location of the stunning Oaks Garden Theatre. Originally completed in 1937, the Theatre was built on land obtained by Sir Harry Oakes and presented to the Niagara Parks Commission. This year, the Niagara Parks Commission has made considerable renovations and initiated new projects. A $1.1 million project, The Oaks Garden Theatre restoration was the focus in the early half of this year. Reopened in May 2016, the Theatre has been restored to its former architectural glory. The new, based on the old, distinctive pergola wall utilized the original stone pulled from a local quarry. Restored to its Greco-Roman amphitheatre architectural roots, the Oaks Garden Theatre is ready to entertain for the next 100 years.
Further additions to Niagara Entertainment Architecture include the Niagara Parks Commission new zip-line attraction and aerial adventure course in Niagara Falls, for which provincial approval was granted in May 2016. Initial construction is expected later this year. Operating with Niagara Adventure Excursions Inc. and working with WildPlay Element Parks, the new attractions are set to open along the Niagara Parkway at the Grand View Marketplace and Thompson Point locations, where guests will discover a variety of adventure attractions. Guests will descend some 670 metres from high-speed side-by-side zip-lines into the Niagara Gorge below the Niagara Parks Commissions Grand View Marketplace. This new attraction will create unique jobs and attract more visitors who seek a range of exciting entertainment in Niagara.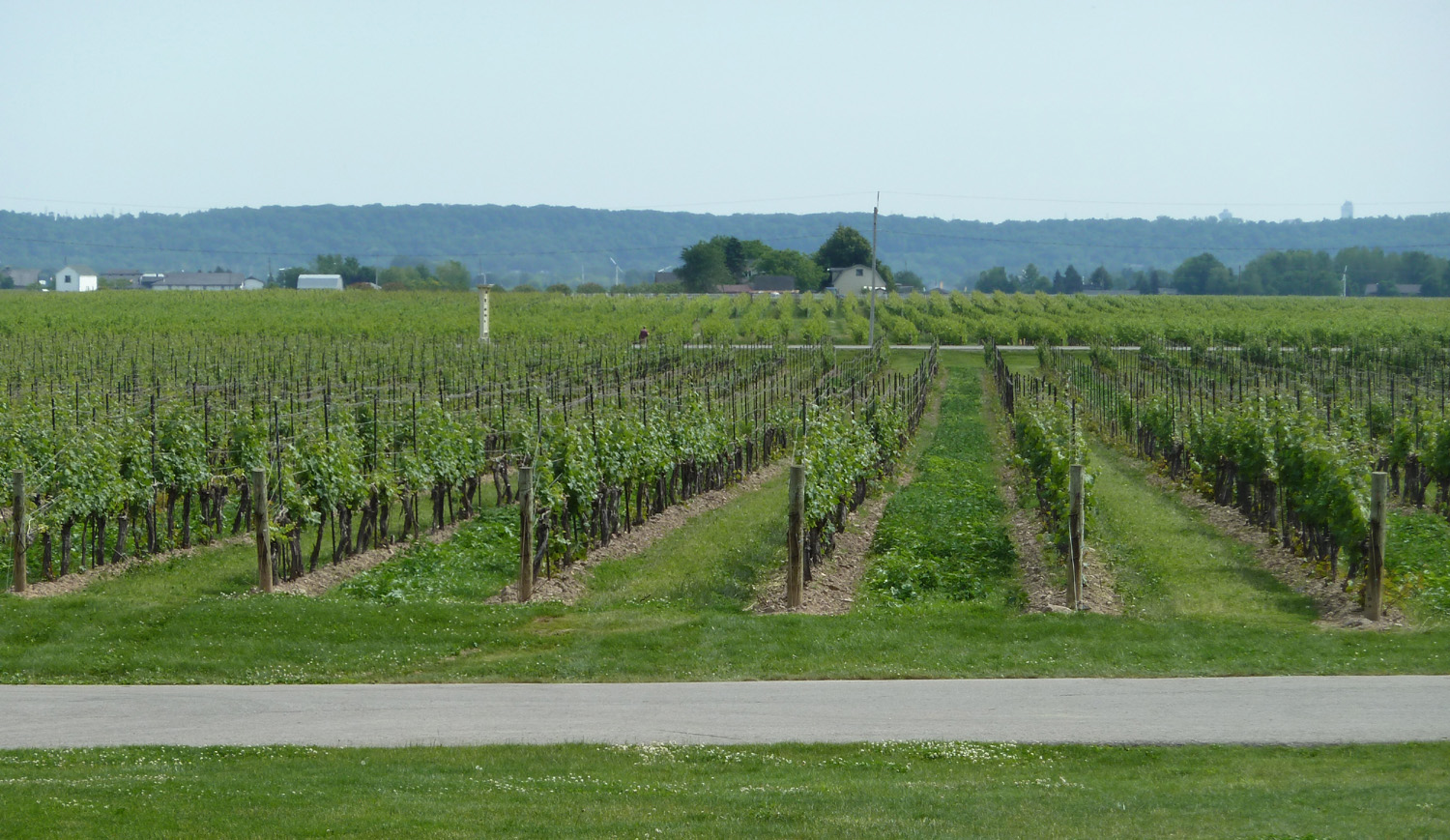 Niagara has long been known as a place where vineyards flourish. Niagara wineries have created another tier of tourist industry in the area. The escarpment, at a height of around 100 metres, coupled with the moderating lakes around Niagara, creates a zone of sheltered fertile agricultural land, where numerous wineries offer tastings, tours, superb restaurants and conference spaces. Bicycle wine tours cater to those who appreciate vigorous exercise too.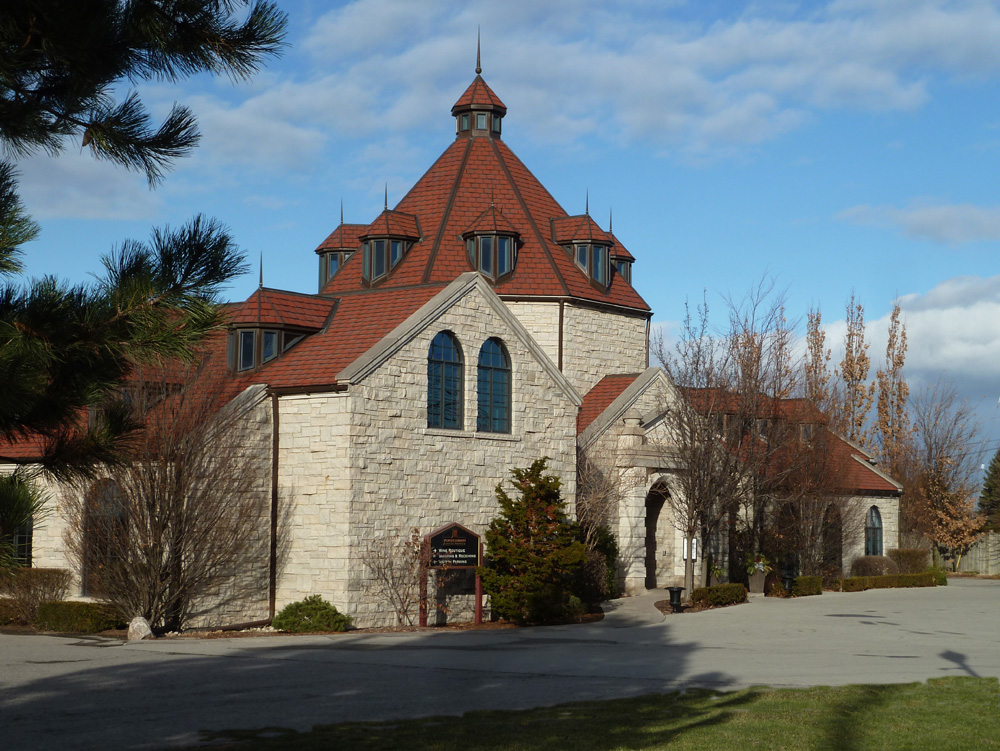 The wineries in Niagara offer a varied showcase of unique architecture. Several wineries, such as Jackson Triggs and Stratus Vineyards, opted for a more contemporary look. While, Peller Estates emphasized a conventional winery experience evident from its layout. New to Niagara is Two Sisters Vineyards, whose prominent building has an imposing neoclassical façade. Kitchen76, the Two Sisters restaurant, has a great view of the vineyards. Another picturesque vineyard is Colaneri Estate Winery, designed in Romanesque style, having more in common with a villa in Italy than any winery in Niagara - and truly an architectural spectacle.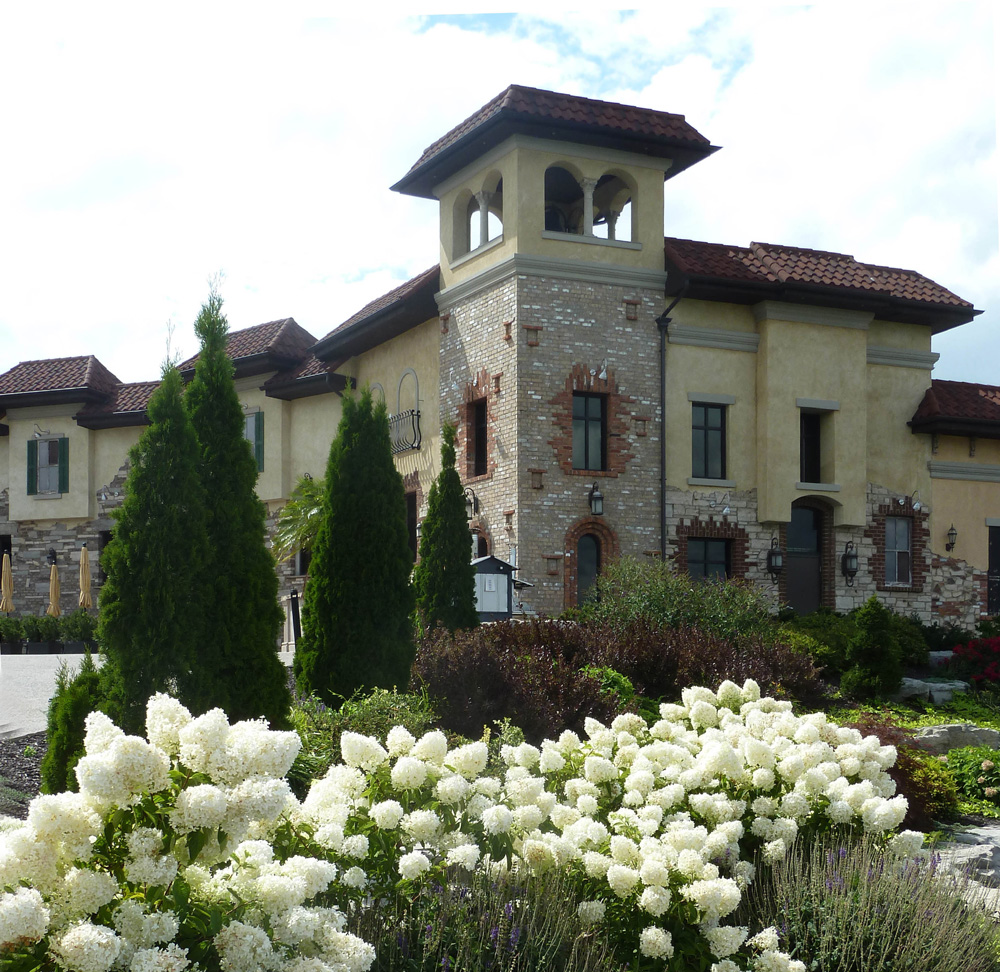 Niagara continues to impress its visitors and residents. For the first time ever, it appears that the bureaucratic and the private sector spheres are converging. Sharing ideas and resources, both seek to better the Niagara experience for all and promote the vast advantages of the Niagara Region. As a great destination, Niagara continues to survive even through the growing economic uncertainty. Niagara has been recently considered a place of stagnant growth, but that is no longer so. Niagara is now the place to be. Whether you are down for a day or a weekend visiting Niagara Falls, the stunning vineyards in Niagara-on-the-Lake, or simply escaping the city Niagara has a lot to offer.
---------------------------------------------------------------------
John Raimondo holds a B.A. and M.A. in History from Brock University and is currently a RAIC Syllabus Architecture student. He was born and raised in the Niagara Region and currently lives in St.Catharines. John has the distinction of living in a city that was named after a geographical feature and one of the primary tourist destinations in the world. For most of us, the Falls are a tourist attraction - an entertainment opportunity - but for residents of Niagara Falls, Ontario, the Falls have always represented the catalyst for a dynamic tourist economy.
Notes
(1) Paul Forsyth. "Boom Time for Niagara's Crucial Tourism Industry." NiagarathisWeek, May 31, 2016. Accessed June 2016. http://www.niagarathisweek.com/news-story/6700283-...
(2) Don Fraser. "Niagara Cousin Sizzles." St. Catharines Standard, May 16, 2016. Accessed June 2016. http://www.stcatharinesstandard.ca/2016/05/16/niag...
(3) "The Clifton Hotels | Niagara Falls History Museum - City of Niagara Falls." City of Niagara Falls History Museums. Accessed June 2016. https://niagarafallsmuseums.ca/discover-our-histor...
0
comments