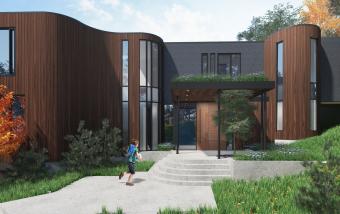 Every client, every site and every project is unique. As such, our sensitive and holistic approach to the design process ensures projects are designed, priced and delivered with confidence. Our projects span from Muskoka to Toronto, and to the Niagara region. Our full range of architectural services include for all design, permits, approvals, construction documents and project management through construction.
We're passionate about closely collaborating with clients, consultants and contractors, ensuring quality results that not only meet expectations, but also bring unexpected dimensions to the project.
Let's start the conversation about making your next project a success!
For more information please visit our website www.thesearchitects.com